MAKING THE LOGO
Your brand is everything, especially in the Craft Beer and Cannabis industries. Every brewer/grower claims to brew the best IPA or grow the best flower – but line up 6 red solo cups filled with different IPAs and even the best Craft Beer freak would be hard-pressed to name one correctly. Your consumers identify first with your brand, then with your product. Your brand acquires, engages, and retains your customer base. Understanding who you are and how you present yourself is key to your success. That all starts with your logo, the reflection of your brand's soul. 
GREEN MONKEY MEDICAL
IMAGE / ICON DIRECTION
The name of the company is "Green Monkey Medicine," but there are a lot of monkeys out there: from playful Curious George to the menacing gorillas of Planet of the Apes. Drawing from the owners' edgy personalities, we opted to present directions with a bit of attitude.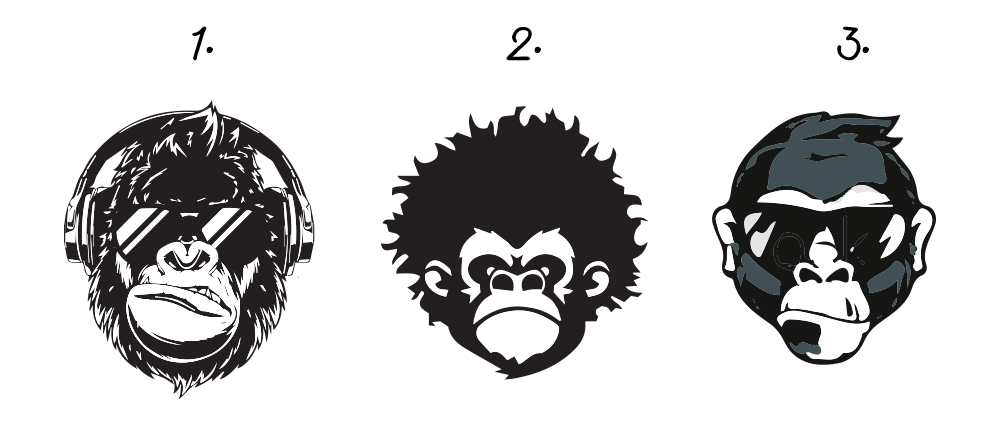 IMAGE / ICON REFINEMENT
With direction from Green Monkey, we dive into refinement. The foremost goal is making sure the look is still accessible, fun, and tied into the company mission. Customers ought to understand the company personality on first impression.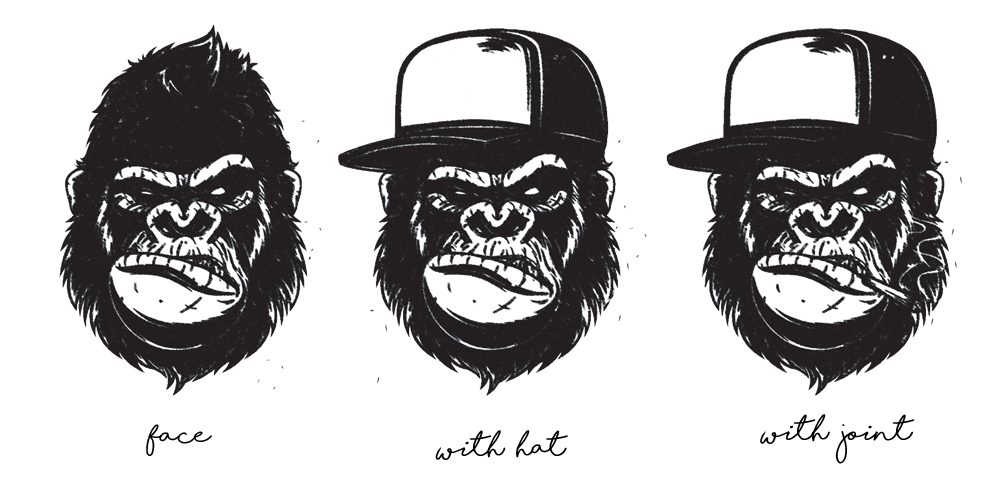 INCORPORATING LOGO TEXT
Finally, we marry imagery with the text that needs to support it. Ultimately, logos have a job to do. It must be legible and clean, balanced visually to communicate in multiple mediums. The font must be sharp and large enough to be read from a distance or in a smaller format — but not so big that it draws the eye from the imagery.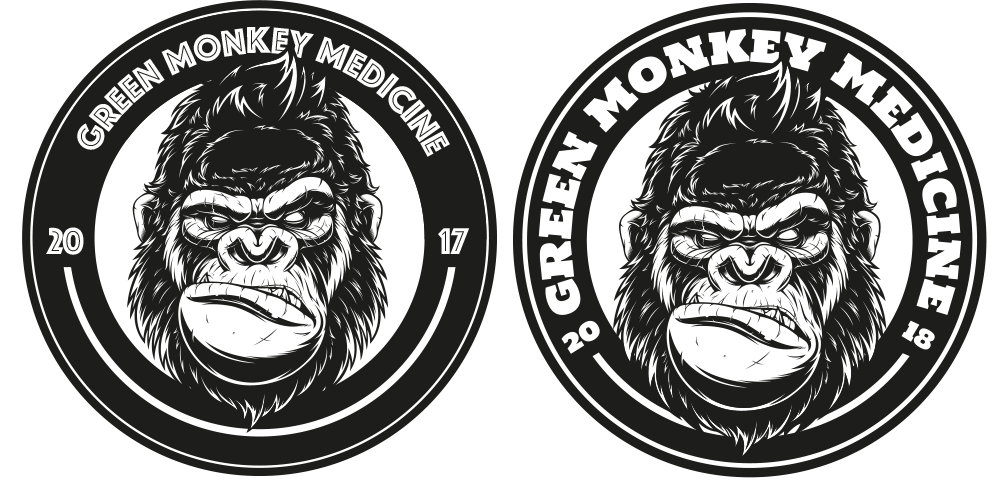 COLOR OPTIONS
Simplicity wins. We aspire to create the kind of timeless, iconic logos that work in one color – or any color. Color should only be used to enhance a message or provide nuance. "Green Monkey Medicine" already knew the psychological associations we make with green – natural, stable, environmentally conscious and outdoorsy – and the iterations of their logo build on these to present a brand that is pure, organic, and geared toward a sound mind and body.
READY FOR SOMETHING FRESH?
CONTACT US